Our Philosophy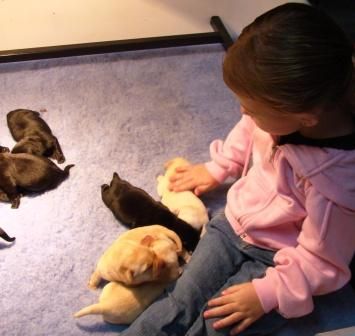 We continually strive to breed and exhibit top quality Labrador Retrievers that are
as close as possible to our interpretation of the breed standard.
This means that our dogs must be competitive in the Show Ring and a Pleasure to own.
In addition our dogs must be structurally sound with typical Labrador temperaments.
Fundamental to achieving this objective is our belief that
a Labrador "must look like a Labrador" and nothing else !
WARNING

Read the National Labrador Retriever Breed Council (Australia)
puppy alert regarding Silver Coat Colour.
These are not pure bred Labrador Retrievers.
These dogs are Labrador / Weimaraner cross breds!!!
Contact Details
Mark & Bronwyn Sheppard
South Maclean (via Greenbank), QLD, Australia
Phone : Mark : 0458 065174
Email :
[email protected]