New Owner Criteria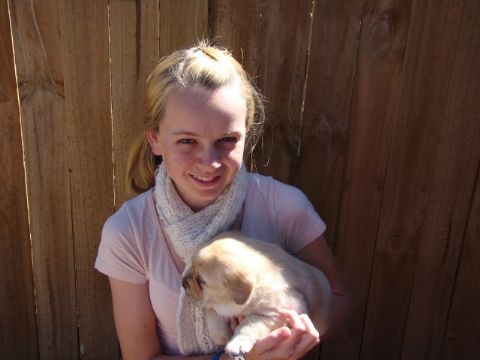 FIRST STEP:

Before making an enquiry about the availability of a puppy (or older dog)
please understand that we will need some detailed information from you.
The following checklist has been designed to ensure that our puppies only go to the very best new homes.
Because we only ever breed a maximum of two litters per year the demand for our
Southbank Labrador Retriever puppies is very high.
The more information that you can provide the more chance we have of selecting and matching
a puppy that best suits your requirements.
IMPORTANT - PLEASE NOTE:

Because we breed for ourselves first we do not allow new owners to simply
drop in and "pick out a puppy".

We will advise you of what puppies are available (based on your requirements)
and allow you to visit us at an agreed time.
During that visit you are welcome to interact with the entire litter
but we will indicate which puppy we have selected for you.
After almost 30 years experience we have become very skilled at matching
puppies and families - please trust our judgement.

WHAT WE NEED TO KNOW:
Coat colour - Black or Yellow (we rarely if ever breed Chocolate)

Sex - Male or Female

Show Quality or Pet Quality

Future Plans - Do you intend pursuing any particular canine activities (obedience, agility, flyball)

Family - Do you have young children and their ages

Supervision - Will somebody be at home full time at least for the first 8 weeks

Desexing - we recommend desexing your puppy at an appropriate age (females after 6 months : males after 12 months)

Security - is your yard puppy / dog proof

Sleeping arrangements - will the puppy (older dog) be permitted to sleep indoors / outdoors

Living arrangements - will the puppy (or older dog) be living inside or outside dog or a combination of both
Contact Details
Mark & Bronwyn Sheppard
South Maclean (via Greenbank), QLD, Australia
Phone : Mark : 0458 065174
Email :
[email protected]